Where is air quality measured? Regulatory requirements, German 39. BImSchV and more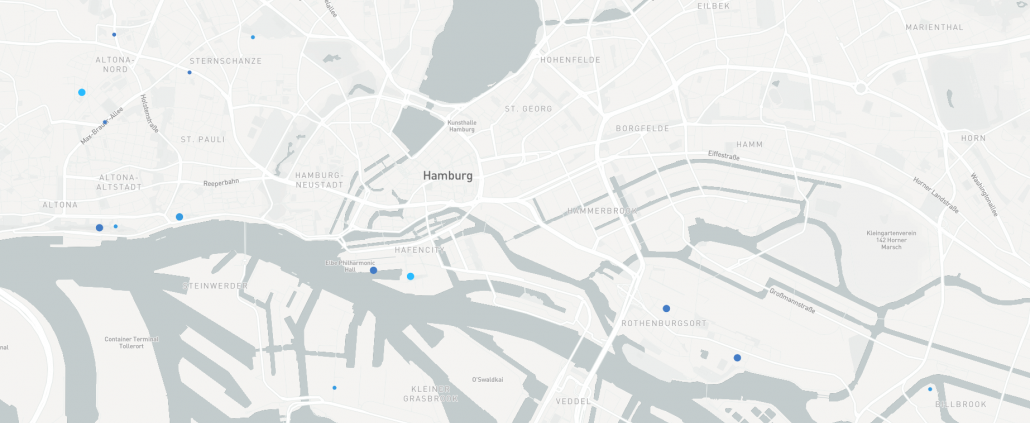 The determination of locations for measuring urban air quality in Germany is defined in the 39th Ordinance to Implement the Federal Immission Control Act (39th BImSchV). The federal law on air quality and clean air for Europe is based on European Directive 2008/50/EC of the European Parliament and the Council agreed on 21 May 2008.
Amongst others, the following specifications play a role in determining where to install an air quality measurement station:
Representativeness: As a basic principle, the locations chosen as measurement facilities should represent a larger urban area – and thus a greater population exposure.
Airflow guide: The airflow around the measuring device must not be impaired (the regulation prescribes a free radius of 270 ° for this purpose). A distance of at least 0.5 meters should be maintained between nearby buildings, trees, and other obstacles.
Measurement altitude: The measurement should take place at a height of 1.5 meters (which is seen as the universal breathing zone among all ages) up to a maximum of 4 meters. In exceptional cases, air quality values ​​can be recorded at a height of up to 8 meters.
Interference protection: Measurements should not be taken in the immediate vicinity of emission sources. For emissions not to mix into the ambient air.
Recirculation of air: Re-entry of exhausted air into the measurement needs to be avoided.
Traffic-related measurements: For all pollutants, traffic-related sampling points for measurement shall be no more than 10 metres from the edge of the road and at least 25 metres from the edge of busy junctions.
Other factors: Various sources of interference, accessibility, power supply, connectivity, visibility of the monitoring station in the area, the safety of the public and operating personnel, areas that offer sampling points for different pollutants, requirements of urban land use planning.
The objective of air quality measurements
Air quality measurements in the city should pursue the objective to show a complete overview of the air quality standards and potential hazards to take on specific counteractions. This objective can only be reached in a two-fold approach: Firstly, it is necessary to determine the maximum levels of pollutants in certain areas. To achieve this, air quality data must be recorded at locations where the highest pollutant concentrations are expected to be. Secondly, the average urban air quality and pollution concentration must become known to achieve a representative picture of the environmental and health conditions in the observation area. This overview can only be created when a network of sensors all over all parts of the city exists.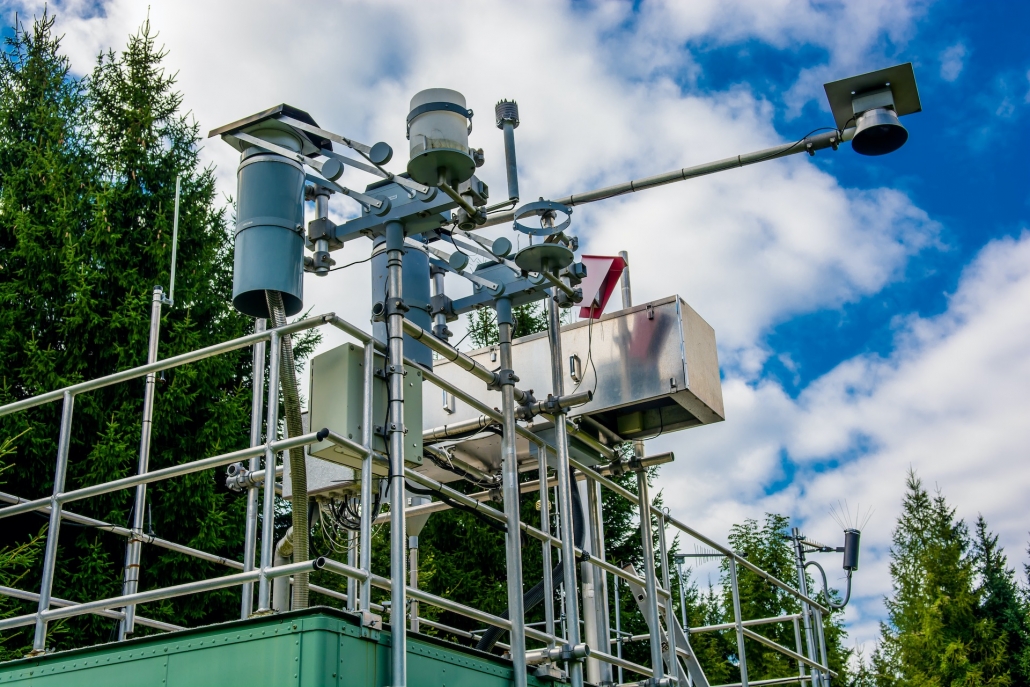 However, air quality measurement stations in cities are sparse, because old traditional measurement stations are very costly, immobile and impractical with regards to their sampling technology (see the example of an air quality monitoring station in the picture above).
Breeze Technology Air Quality Sensors
Breeze Technologies is a leading vendor of cost-effective sensors, that follow the new paradigm of air measurements. Air quality measurement sensors of Breeze Technologies can fill the gaps in the measurement map of a city and help to finally create a satisfying overview of the air quality conditions of modern cities.
Technical criteria for installing Breeze air quality sensors
Breeze Technologies' air quality sensors require a constant power supply. This is due to the sampling technology of the sensors. To supply them with power, either outdoor power sources like weather-proofed outlets and street light power supply, or indoor power outlets with a ribbon cable laid through a window can be used.
In addition, the uninterrupted transmission of air quality measurement data can only be guaranteed with the right connectivity. Depending on the transmission technology and strength of the connection at the location (e.g., cellular signal strength or visibility of a LoRa gateway) data quality can be affected. Therefore we provide you with customised advice on the best connectivity options for the location to be measured.
You are interested in measuring the air quality in your area? Please do not hesitate to contact us via hello@breeze-technologies.de in order to get our advice and customized recommendation for sensor locations in your city, company site, or indoors.
https://www.breeze-technologies.de/wp-content/uploads/2019/08/Standorte-Messung.png
505
1030
Robert Heinecke
https://www.breeze-technologies.de/wp-content/uploads/2017/04/Breeze-Logo-Header.png
Robert Heinecke
2019-08-02 13:05:00
2021-09-28 23:46:11
Where is air quality measured? Regulatory requirements, German 39. BImSchV and more