Reduce Coronavirus spread risk at the workplace through air quality monitoring and management
Governmental agencies advise to optimise indoor air quality to reduce Coronavirus spread risk. Certain countries, like Germany, even implemented worker protection regulation mandating active air quality management.
Breeze Technologies' indoor air quality management solutions – including our air quality sensors and our Enviornmental Intelligence Cloud – help you to monitor your adherence to these guidelines and can help to involve office space users in indoor ventilation.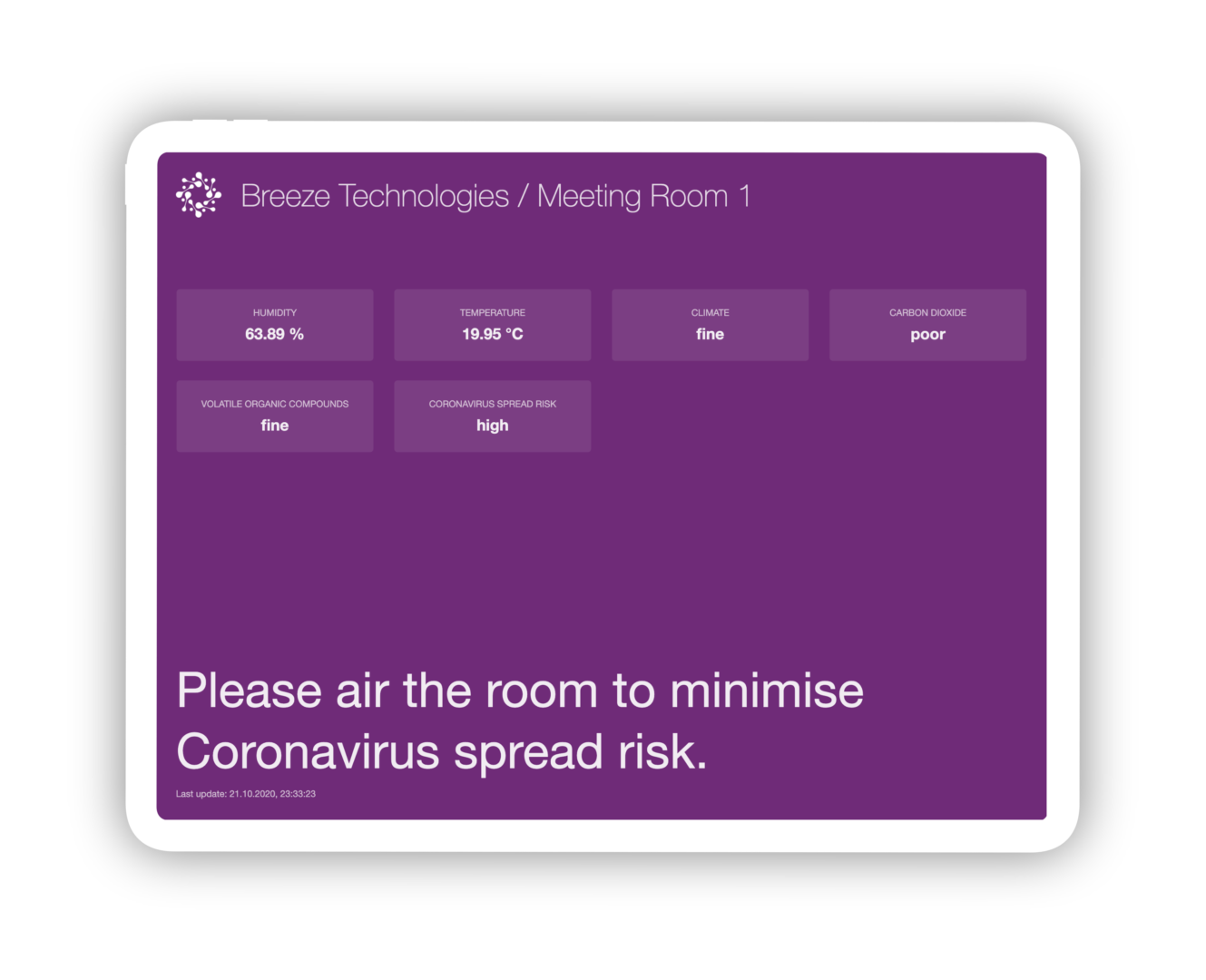 1
The top headline identifies the current location, for instance the name of your meeting room.
2
Current indoor air quality is visualised and evaluated in an understandable format, based on an internationally-accepted air quality index.
3
The application warns you in real time if the room needs to be ventilated to reduce Coronavirus spread risk.
4
The background of the application changes color based on whether you need to take action or air quality is good.