Breeze Technologies at the 17th International Conference on Automatic Fire Detection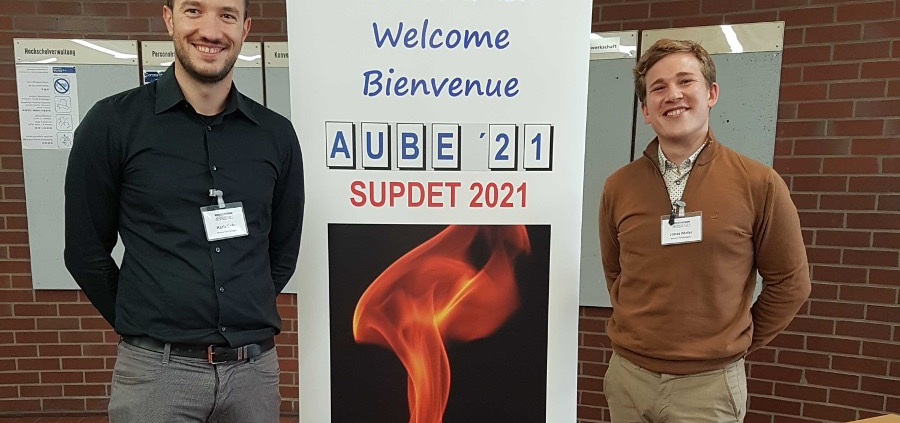 Breeze Technologies
From 21 – 23 September 2021, Duisburg was host for the International Conference on Automatic Fire Detection (AUBE) and the Suppression Detection and Research and Application Conference (SUPDET). The 17th iteration of the conferences was organized by the department of Communication Systems (NTS) of the University of Duisburg-Essen in cooperation with the US NFPA Fire Protection Research Foundation and is the world-wide leading conference on new developments in fire protection and prevention.
Breeze Technologies was part of this year's conference for the first time. The Hamburg-based startup has been part of the "Wildland Fire Research" project of the US Department of Homeland Security (DHS) Science and Technology Directorate (S&T) and the Smart Cities Internet of Things Innovation (SCITI) Labs since 2019. As part of this ongoing project, Breeze has been developing an air quality data- and AI-based early detection system to recognize and localize wildfires. The project's aim is to protect people's lives, as well as the delicate ecosystems and the CO2 sinks connected with forest areas.
After successful laboratory and field tests, the system is now on track for its first large-scale implementation to warn governmental agencies and firefighters of wildfires in real-time.
Breeze's representation at the Duisburg conferences consisted of Haris Sefo, Head of Science, as well as Jonas Meier, scientist at Breeze Technologies. "The conference gave us a lot of room for bilateral talks with experts from the field. These contacts will be the foundation for future projects and partnerships in the field of fire detection and prevention. We received a lot of positive feedback for our approach of air quality data-based fire detection and we are looking forward to deploying our solution and saving lives in Germany, the US and the whole world," Haris Sefo concludes. The team of Breeze Technologies would like to thank the organizers of the event for a great organization and is looking forward to the next AUBE / SUPDET in Duisburg.
https://www.breeze-technologies.de/wp-content/uploads/2021/10/Breeze-Technologies-AUBE-2021.png
700
900
Robert Heinecke
https://www.breeze-technologies.de/wp-content/uploads/2017/04/Breeze-Logo-Header.png
Robert Heinecke
2021-10-01 09:00:18
2021-10-05 21:57:19
Breeze Technologies at the 17th International Conference on Automatic Fire Detection