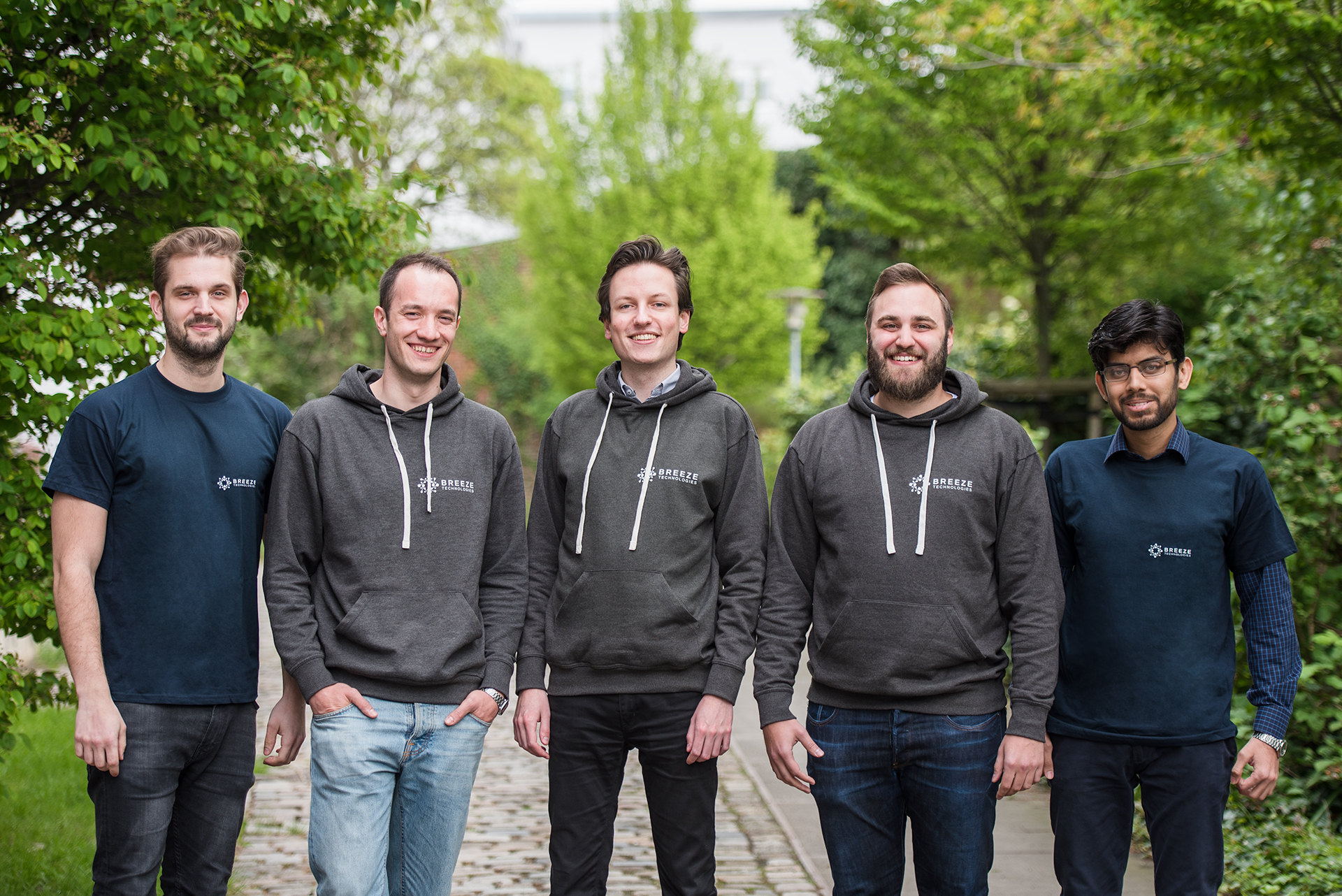 Anne Gaertner
At Breeze Technologies, we are looking for the top talents to create a more livable tomorrow through the smart use of environmental data. If you want make a difference by contributing towards environmental sustainability and fighting air pollution, Breeze Technology is for you.
A position at our startup company provides you with real-world experience to grow professionally as well as personally; you will be working on challenging and engaging tasks from day one. We leave you a lot of freedom to achieve our mutually set goals – this also means that you should bring sufficient work experience to the table.
Your written application
Your first step towards becoming part of our team is sending your complete application to career@breeze-technologies.de. It should include your cover letter, your CV and work samples. Do not forget to mention for which position you want to apply at Breeze Technologies!
As we read every application thoroughly, your cover letter is even more important than your CV! Introduce yourself and your professional achievements, explain why you want to become part of our team (and not work at one of the other thousands of startups out there!) and present your expectations towards us: What do you want to learn at Breeze Technologies? In what area will you be able to wield your existing skills to push our startup to the next level?
The interview process
After sparking our interest with your cover letter, we will contact you to schedule an initial interview with you. This will usually happen less than a week after you send us your application. The interview will be with one of our senior managers from your professional field and will check your technical fit with the company. To prepare, you can focus on the following areas:
Be able to present yourself in a brief and concise matter. Nobody wants to listen to a 15-minute self presentation. Keep to the point and tell us who you are and what makes you special in two to three minutes.
You should of course know what we do at Breeze Technologies. Our website and blog are rich sources of information at your disposal. If you know about our recent successes and press attention, all the better!
Your willingness to learn: Be prepared to be challenged! We will ask about times you failed, your favourite book or that semester abroad you took – and what you learnt from that.
Professional lingo: Underline your successes with numbers and be prepared to provide KPIs on your recent working positions and talk about your tasks and responsibilities. What went well? What did not? How would you have changed your strategy in retrospective?
Ask questions: This is the time to learn more about your future team and responsibilities. What would you like to know?
Depending on the seniority of the position, we have an at least three-stage selection process:
Your first interview will be with a senior manager from your field of work. We want to get to know you better and check your technical fit with the position. A good idea: Check our LinkedIn profile beforehand to learn more about us and our past experiences.
Based on the interview, we will assign you a homework to check your work quality and diligence. While this is usually a small task, it would usually be part of your future responsibilities and gives us a better picture of how you work and how you present your results.
Based on the first interview and your homework results, we will invite you for a second interview with at least two senior managers. You will have the opportunity to present your results. Additionally, we will check your cultural fit to our team.
For more senior and long-term positions, there is an additional interview with the full team. Here, everybody has a vote to decide who becomes part of our team.
While we sometimes recruit senior positions directly, our preferred way to onboard long-term team members is through a three-month internship. Based on the internship's results, we are happy to discuss long-term engagements.
So, if you think you are ready for this experience, go check our career opportunities – we are looking forward to welcoming you in our team:
https://www.breeze-technologies.de/wp-content/uploads/2015/11/Breeze_Team_AGA_1181.jpg
1282
1920
Robert Heinecke
https://breeze-technologies.de/wp-content/uploads/2017/04/Breeze-Logo-Header.png
Robert Heinecke
2018-05-08 10:58:55
2018-05-08 10:58:55
How to apply at a startup like Breeze Technologies